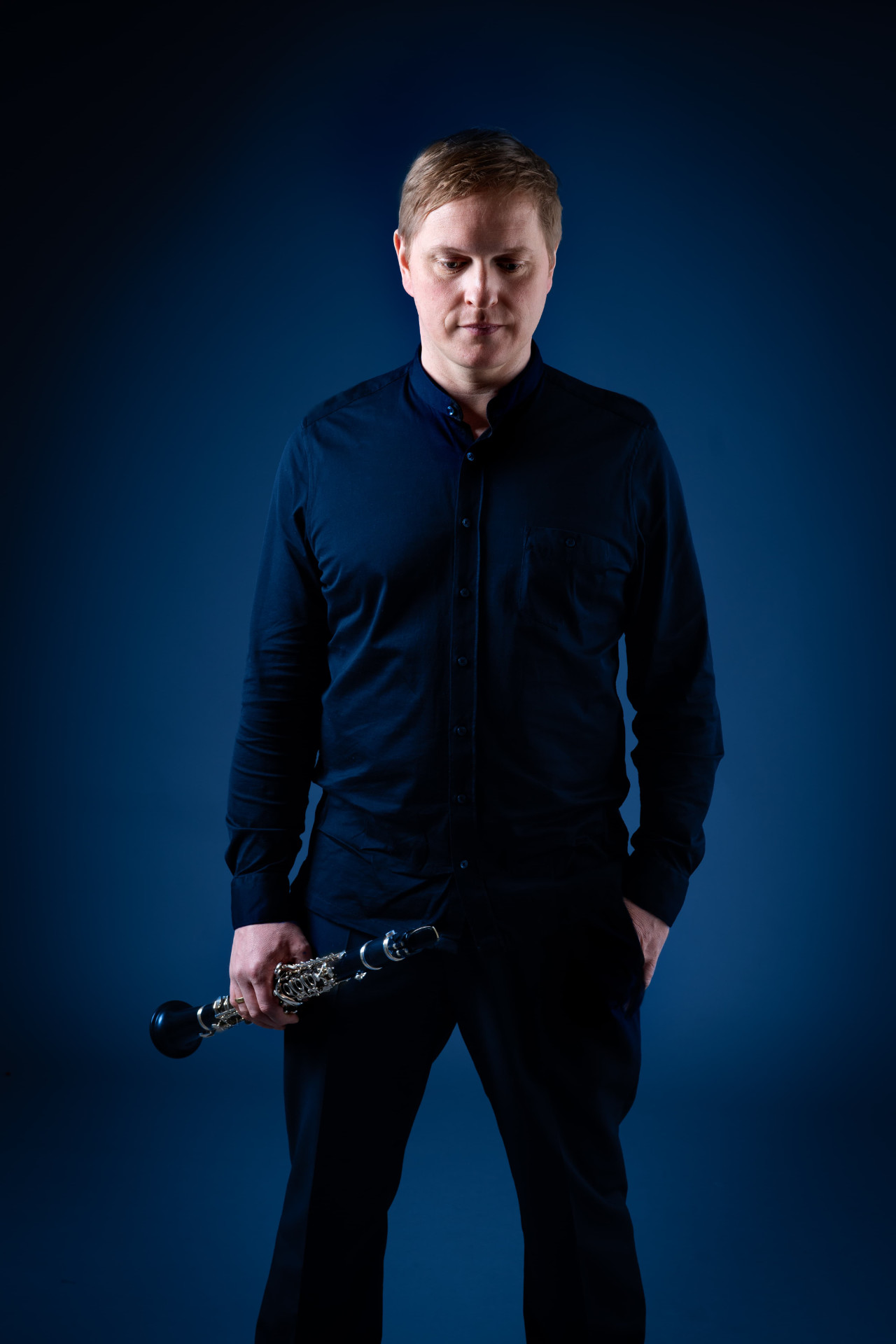 all photos by © Claudia Reiter
---
Georg Arzberger has been professor for clarinet at the University of Music and Performing Arts Munich (Hochschule für Musik und Theater München) since the summer semester of 2019. Between 2017 and 2019, he held the same position at the University for Music, Karlsruhe (Hochschule für Musik Karlsruhe). From 2006 to 2017, he was employed at the German Opera Berlin (Deutsche Oper Berlin) orchestra, initially as deputy principal clarinetist and e-flat-clarinetist and from 2016 on, as principal clarinetist. In parallel, he was also a lecturer at the Leopold Mozart Centre (Leopold-Mozart-Zentrum) in Augsburg.
Mr Arzberger plays on a regular basis as guest in leading orchestras such as the Semperoper in Dresden, the Hamburg Philharmonic State Orchestra (Staatsorchester Hamburg), the symphonic orchestra of the SWR broadcasting company and the German Symphonic Orchestra Berlin (Deutsche Symphonieorchester Berlin). Another important part of his activities has always been chamber music, not only as musician, but also as organiser. For many years, he supervised the chamber music at the German Opera (Deutsche Oper) and is responsible for an individual series of concerts in Aichach/Bavaria. As lecturer at the Swabian Youth Symphonic Orchestra (Schwäbisches Jugendsymfonieorchester), the Bavarian State Youth Orchestra (Bayrisches Landesjugendorchester) and for chamber music workshops at the Jeunesses Musicales, he is able to dedicate himself to one of his most important passions – the schooling and promotion of up-and-coming musicians.
Georg Arzberger was born in 1981 in Aichach. Over the period of his school and military service, he had already been a student of Prof. Harald Harrer at the Leopold Mozart Conservatory (Leopold Mozart Konservatorium) i.e. the University of Music, Nuremberg-Augsburg (Hochschule für Musik Nürnberg-Augsburg) before he started his studies with Prof. Martin Spangenberg at the Franz Liszt University for Music in Weimar (Hochschule für Musik "Franz Liszt" in Weimar). During his time at the university, he was a member of the Young German Philharmonic orchestra (Junge Deutsche Philharmonie) and completed a practical training at the Vogtland Philharmonie Greiz-Reichenbach.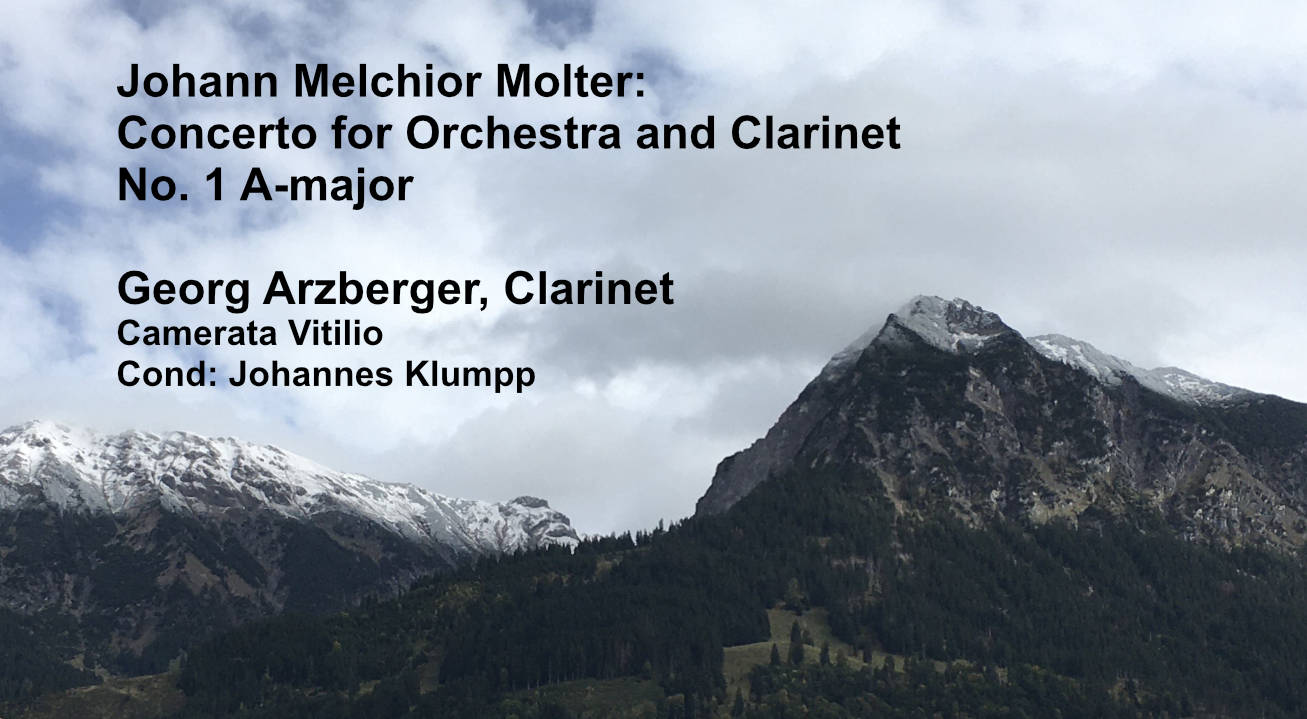 Georg Arzberger, Clarinet
Camerata Vitilio
Cond: Johannes Klumpp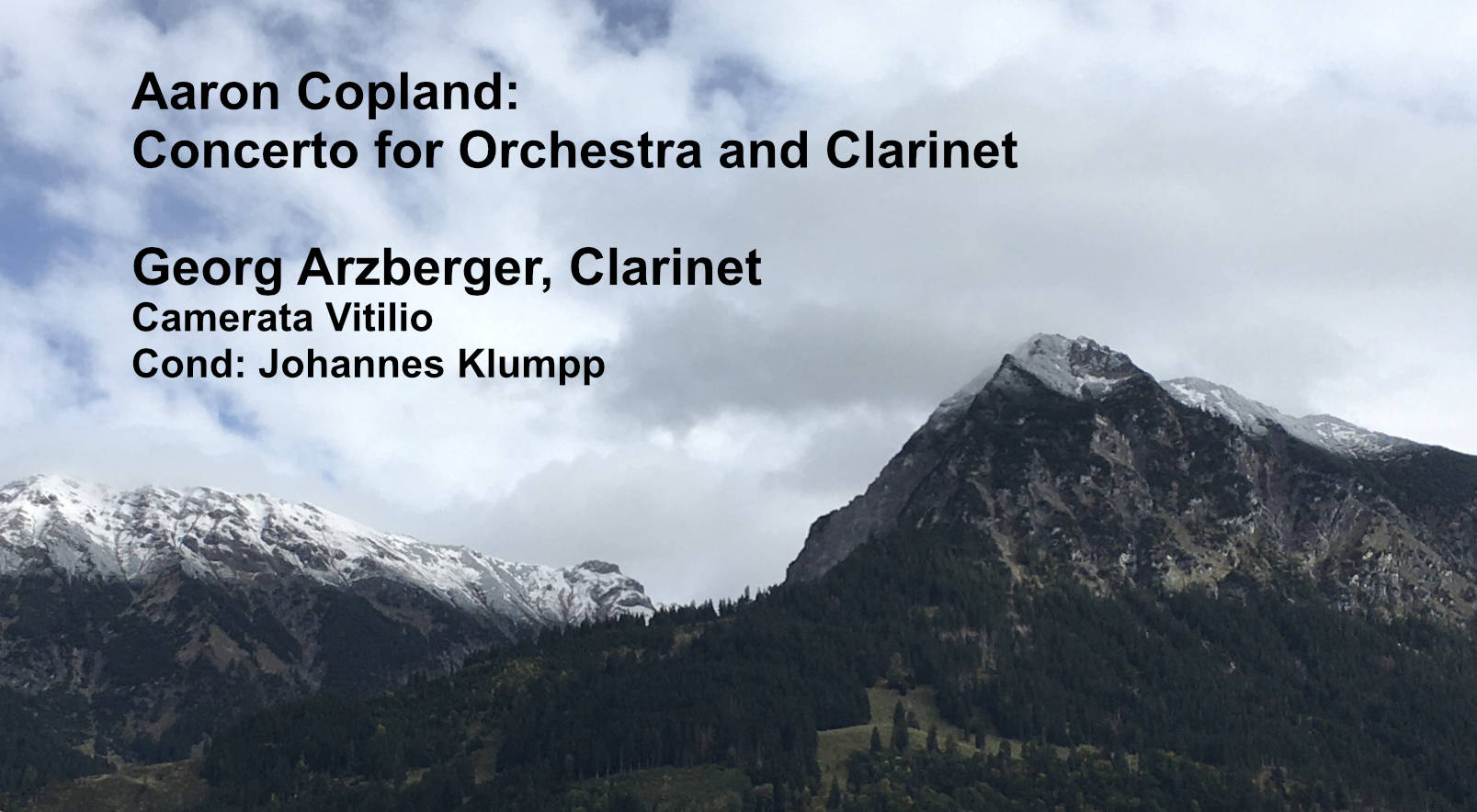 Georg Arzberger, Clarinet
Camerata Vitilio
Cond: Johannes Klumpp
2023/24
Concert programs with Orchestra
Johann Melchior Molter
Concerto for Orchestra and Clarinet No. 1 A-major
Johann Stamitz
Concerto for Orchestra and Clarinet in B

Aaron Copland
Concerto for Orchestra and Clarinet

W.A. Mozart
Concerto for Orchestra and Clarinet in A
A Jazz and Classic Project from Peter Lehel.
The "New Peter Lehel Quartet" feat. Georg Arzberger